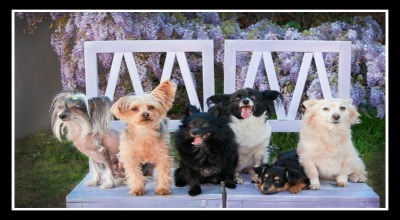 Remember when you got your pet for the first time in your home and how everyone reacted with excitement and joy. The opposite of the same reaction can be expected whenever we talk about leaving them. We all know that people who have pets are attached to them and do not trust anyone other than their family when it comes to caring for them. However, there are some situations when you have to go out, and you cannot find anybody to take care of your pets.
Nowadays, you can get a perfect solution for this as you can go for a Pet sitting for small pets in Derby. But you need to remember few things before you hire a nanny for your pet. Here, we will put down some qualities that you can find in a perfect nanny of your pet. Let's have a look:
Top-Notch Qualities of a Pet Nanny
Lovable with Animals
An essential quality of a top-notch pet nanny is that they are thrilled around animals and love them all. If you are hiring a Pet sitting for small pets in Derby, you should indeed look for a well-behaved person with animals and show their affection to them.
Well-Trained Professionals
Find a pet sitter who has undergone training in animal care, either on their own or through a pet-sitting marketplace. A basic understanding of pet emergency care can go a long way. You'll want your pet sitter to be aware of the distinctions in breeds and temperaments so that they can provide the finest care possible for each pet.
Passionate & Honest for Work
The finest pet sitters will be not only trustworthy but also enthusiastic about their work. A dishonest pet sitter unconcerned about the job or the animals is unlikely to provide your pets with the finest possible care. If something goes wrong, they may even forget to call you or make up an explanation.
Flexible Working Hours
A good pet sitter has a flexible work schedule, which means they can accommodate you and your requirements. Furthermore, they know their plan and capabilities and can tell you upfront if they can pet sit with little notice during your appointment.
Patience during work
Pets can be challenging to care for at times, and being a pet sitter requires patience. Pets, like their parents, can misbehave and be disagreeable at times. Meet your pet sitter ahead of time to ensure that their personality matches yours and your pet.
Conclusion
So, these are the best five qualities of an ideal pet nanny that you should check before hiring them. Your pet nanny must be well trained as it is equipped with the best qualities to handle your pet in your absence. Keep these points on your list to get a perfect Pet Sitting in Derby.